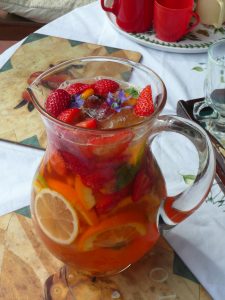 The Norms booklet provides a varied range of comparison populations against which to compare the scores of an individual, so the profile chart can be seen as a quick and easy guide.
As part of our 80 international collaborations with many clinicians and researchers who were using the EPS we asked them if they could share their data, in order to construct a new set of norms for the scale.
27 collaborator groups kindly provided their data and together with our own gathered data, this gave a sample of 7113 individual. This allowed us to construct a wide range of normative tables.
The Norms Booklet – Version 1 provides information on:
Mental health, addictions, eating disorders, and general psychological difficulties;
Youth offenders;
Chronic pain;
International groups of healthy individuals comprising:
a healthy Polish sample,
healthy Indian students,
a healthy Portuguese sample,
healthy Egyptian students,
healthy English-speaking students (United States of America, Australia, and Canada)
a healthy Japanese sample
Healthy community sample (UK);
Pregnant women at 13 weeks gestation; and
A few smaller samples (limited data), including non-epileptic attack disorder, attention disorder, traumatic brain injury, long-term abstinence (addictions), childhood sexual abuse and cancer patients.
Information is provided for each subscale of the EPS as well as the EPS total score.
Additionally, it provides the following basic statistics:
Means and standard deviations.
Confidence intervals.
Gender differences.
Age differences (≤ 24, 25–45, 46+).
Correlations of subscale scores and age.
Educational differences.
Mean EPS scores across time.
Normative statistics are provided in the form of percentile scores and T-scores so that the test user can identify where the client's score sits relative to other populations. The test user can identify the most relevant reference groups from the different normative tables.