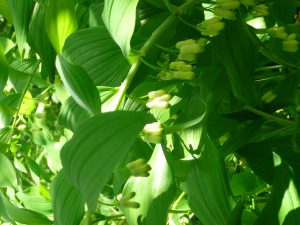 The EPS was designed as a multi-purpose assessment instrument covering different clinical and research aims. Here are some of the major ways in which it has been used:
Differences between groups:
Diagnostic comparisons (e.g., comparisons between pain patients with different presentations: chronic neck pain, chronic gastro-intestinal pain, chronic headaches, patients with organic pain not yet specified: Banerjee, 2013; comparisons between symptomatic and improved patients with depression: Bathla & Sinha, 2013).
Cultural comparisons (e.g., English, Italian and Japanese data comparisons: Santonastaso, 2011; comparisons between Polish and English students, Kwasniewska, 2011).
Event comparisons (e.g., comparisons between healthy individuals and those who have had a stroke: Blumenau, 2012; comparisons between healthy controls and adult survivors of childhood sexual abuse: Thompson, 2013).
Therapy:
Measuring the change process (e.g., pre-therapy, post-therapy, and follow-up assessments following a pain management programme: Pickard, 2013).
Measuring process changes in a psychodynamic guided self-help internet programme (Johansson, Hesser, Ljotsson, Frederick, & Andersson 2012)
Correlational research:
Investigating the relationship between emotional processing and other variables (e.g., assessment of the interrelationship between post traumatic stress, emotional processing, altered self-capacity, and pain catastrophising: Horsham & Chung, 2013).
Assessment of emotional processing as a mediator between two or more variables (e.g., assessing the link between insecure attachment strategies and psychosomatic disorders in adolescence and exploring the potential mediating role of cognitive and emotional processing: Orbegozo, 2013).
Predictive research:
Assessment of the contribution of poor emotional processing to the development of physical, psychosomatic and psychological disorders (e.g., Wilkins, 2012; Wilkins et al., 2009).
Psychometric research:
Translation, reliability and validity studies (e.g. Yogo & Ohira, 2007)
Understanding the meaning of items (e.g. the use of cognitive interviewing to discover the meaning respondents ascribe to items, e.g. Mehrota, 2007)
Testing the meaningfulness of the English-speaking version of the EPS for raters in the United States of America
Emotional processing in healthy individuals:
Students – investigating the relationship between emotion regulation, coping, and self-harm in undergraduate students (Labouliere, 2008).
Community – investigating the association between emotional processing and ageing in a community sample in both the UK and Australia (Bucks, 2008).
For references please follow this link